Hedera Hashgraph Enterprise Strategist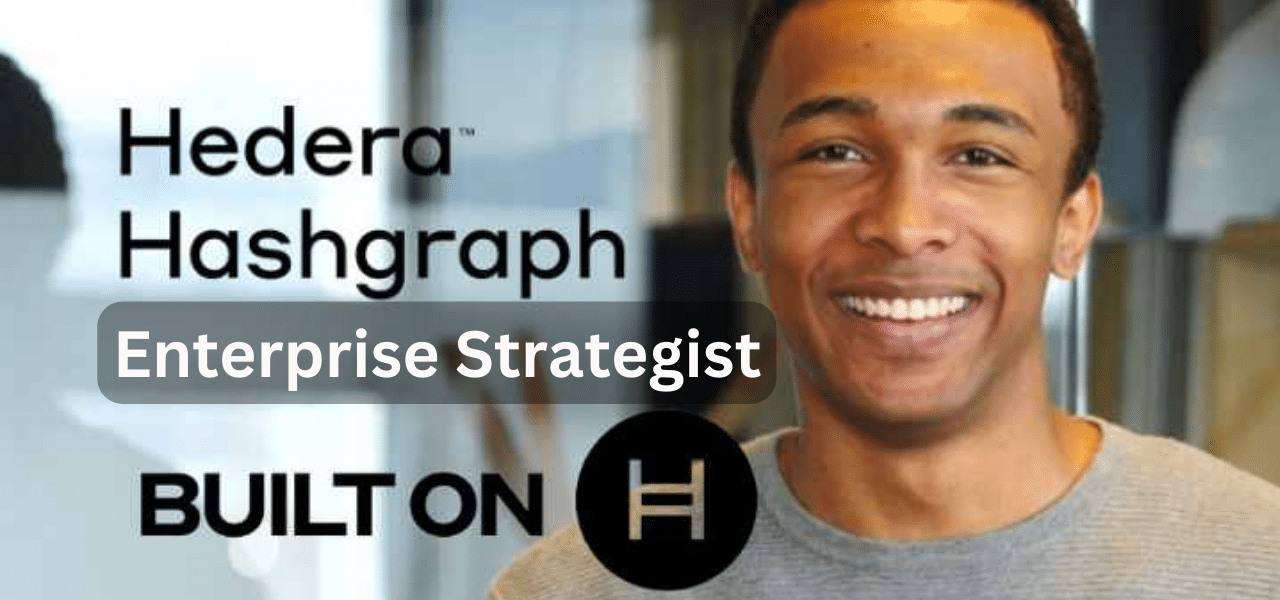 Hedera Hashgraph Enterprise Strategist
Enabling technology leaders to understand the capabilities, features, benefits, and other offerings of the Algorand Blockchain network.
The Hedera Hashgraph Enterprise Strategist course allows non-technical students and working professionals to demonstrate the knowledge required to orchestrate client applications and smart contracts leveraging Hedera Hashgraph. Your introduction to Distributed Ledger Technology (DLT) technology allows you to see how this technology could impact business, operation models, and your career outlook. In addition to understanding this technology's foundational aspect, you will see how Hedera Hashgraph is changing the operational deployment to the benefit of all stakeholders. This course brings you fully up to speed on Hedera Hashgraph and challenges you to create a working plan to implement Hedera Hashgraph solutions into your business strategy.
Who is it for?
HHES is for non-developers, consultants, business managers, and decision-making executives, who want to demonstrate their ability to articulate a plan to develop, package, deploy and maintain Hedera Hashgraph applications and smart contracts. This course is great for those seeking work on operations, business development, digital transformation, and growth teams.
Courses in this Certificate Program
4 Total Hours
OnDemand: 4 Hours
LIVE Online: 2 Hours +
Tuition: $99
Upcoming LIVE Instruction Dates
There are no upcoming events.
Hedera Hashgraph Strategist Program Objectives
Upon successful completion of this intensive program, participants will be able to:
A Hedera Hashgraph Enterprise Strategist demonstrates the knowledge for building distributed ledger applications on Hedera Network.
Wallet concepts related to Hedera Hashgraph applications;
Project Management of DLT applications for DeFi, Healthcare, Supply Chain, and more;
Understand the fundamentals of Distributed Ledger Technology, smart contracts, and consensus protocols;
Demonstrate the advantages of applications running on the Hedera Nework;
Understand the Governing Council, Governing Model Benefit and the
Hedera Improvement Proposal (HIP);
Lead DLT layer development teams and understand the developer tools available;
Comprehend use cases such as auditing and leveraging the Mirrornet for transaction history;
Understand Hedera Network Services and example use cases;
Passing a high integrity exam demonstrates the candidate's ability to perform challenging real-world tasks under time constraints, as well as your Hedera skills and knowledge.
Certificate of Completion – Hedera Hashgraph Enterprise Strategist – 4 Hours
Prerequisites
No prior blockchain or computer programming experience required.
Blockchain Foundations is recommended, but not required.
Target Audience
Anyone interested in learning more about cryptocurrency.
Sample Course Content
Module 1: Introduction to Hedera Hashgraph
Terminology
Basics
Introduction to HBar
Module 2: Consensus, Governance, Wallets, and Testnet
Introduction to Network Consensus
Governing Council
Governing Model Benefits
Wallets and Accounts
Module 3: Mirrornet
State, History, and Mirronet Queries
Module 4: Developer Environment and Transactions
Developer Environment
Transactions
Transaction Setup
Module 5: Network Consensus
Module 6: Token Services and Schedule Service
Token Services
Scheduling
File Service
Consensus Service
Module 7: Summary
Summary and Community Resources
Hedera Smart Contract Service, teaser
Program Info
Dates: Rolling Enrollment

Location: OnDemand & LIVE Online

Tuition: $99

Tuition Assistance

4 Total Hours
Enroll Now
Additional Information
Module Quizzes and Knowledge Checks
Guest Lectures & Networking
Student Orientation
LIVE Online Instructor AMAs
Certification Exam Prep
Certification Competencies
Content within this course contributes to 25% of the Focus Areas as defined in the Web3 Certification Association (W3CB) Hedera Hashgraph Developer Level 1 Certification Exam Competencies.
Certification Program Options
Setting up Your Hedera Hashgraph Developer Environment
Hedera Hashgraph Enterprise Strategist
Hedera Hashgraph Developer
Solidity Smart Contract Developer (EVM)
Exam Voucher: W3CB Ethereum Developer Certification